The Clipper Race, by its very nature, sees first-hand the detrimental impact the modern world has on the world's oceans and its marine life. Therefore, as a responsible business we are committed to treading the globe with a minimal footprint, helping to improve our planet's health and investing in a sustainable future.
We have a commercial responsibility to all our stakeholders to operate efficiently, with a shared desire to meet the UN's Sustainable Development Goals of Responsible Production and Consumption (doing more and better with less), Climate Action (the action needed to combat climate change and its impacts) and Life Below Water (the protection of our oceans).
As a responsible business, with the oceans at the heart of our existence, we are committed to operating with a minimal impact on the environment.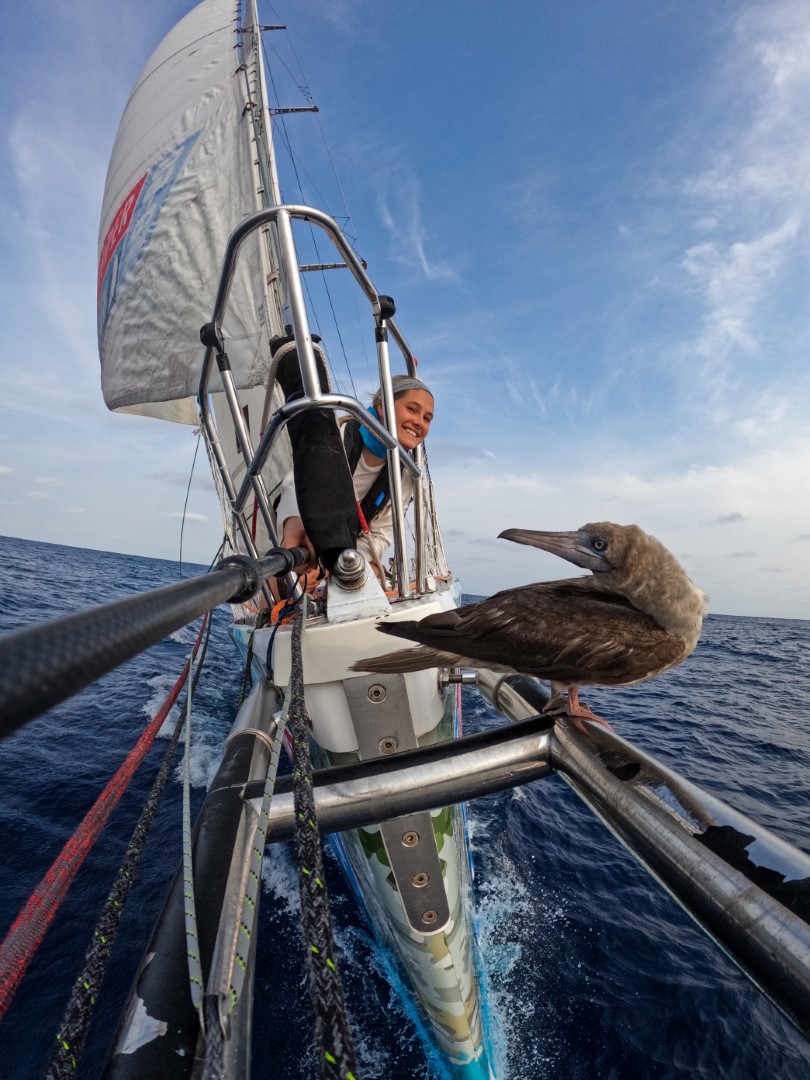 We will continually monitor and report on our use of materials, asking ourselves is it needed, can it be responsibly sourced and can it be reused or recycled at end of life? For example, from our yachts to stopovers and our Head Office, we will reduce the consumption of single-use plastics, sourcing sustainable alternatives wherever possible. We will be paperless where possible and if used, paper goods should be FSC certified (or the global equivalent) and all cleaning products should be environmentally friendly.
Environmental learnings and technological advances are continually evolving so we must anticipate and respond to changes that impact our industry. We will both share best practice with and learn from our peers and stakeholders to ensure our sustainability goals are always relevant. The steps taken to reduce our footprint may be big or small but all will contribute to a greener future.
Being part of a sustainable business is a collective responsibility. All reporting should be transparent to enable everyone from Clipper Ventures to have a share of voice in our sustainability goals. Accountability and ownership at all levels creates change for the good of the company and the environment. As well as looking outwards we are committed to being an equal opportunity employer with an equal pay policy.